Society for Health Education - Journal Post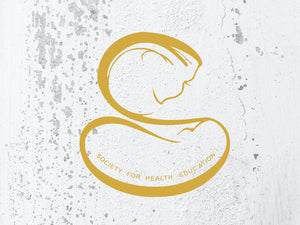 Island Bazaar partnered with Society for Health Education as our Island Loop initiative for the final quarter of 2020.
The journal post is part of this initiative, to shed some light on  some of the incredible works these charities do.
The blog post was prepared by Society for Health Education.



Society for Health Education (SHE) is one of the nation's leading NGO's providing integrated services to the community to foster family well-being in general and in particular empower families and women to make informed choices when seeking health services. SHE is an organization who proactively works towards identifying and addressing crucial health and social concerns in the Maldives. Since the organization's establishment in 1988, SHE has been relentlessly working, with passion and dedication, to improve the lives of Maldivians by generating health awareness and providing health services to remote parts of the country. The thematic areas of services provided by SHE include Sexual and Reproductive Health Services, Thalassemia Laboratory and Diagnostic Services, Counselling and Psychosocial Services and Health Education. Through various services provided by these departments, SHE aims to improve and educate the community on living standards and the importance of health and wellbeing.


The Sexual and Reproductive Health Clinic of SHE has a long standing reputation for client friendly and quality service provision on SRH and other various general health issues. A Youth Kiosk has also been established as part of the SRH clinic and works as a drop-in centre for youth where ASRH (Adolescent Sexual Reproductive Health) information is provided. The clinic also regularly conducts mobile outreach activities including awareness programmes targeted for Key Affected Populations. Likewise, SHE has also collaborated with UNFPA to establish a youth friendly platform through an app named "Sithaa" that aims to initiate and educate knowledge seeking and awareness among youth on Adolescent Sexual and Reproductive Health (ASRH) issues. 


In addition to this, under the HIV and AIDS programme of the clinic, free Voluntary Counselling and Testing (VCT) services are offered to the general public. SHE has also implemented and contributed to major other HIV and AIDS programmes initiated in the country. As a part of these programmes, young people from atolls were trained as peer educators and moreover, SHE has been conducting migrant fairs targeted to provide free HIV counselling and testing, and SRH and general health services for migrants. Further to this, SHE has been committed to prevent, mitigate and respond to sexual and gender based violence in Maldives, and to further increasing public awareness on issues that influence family well-being.


Following are the list of services provided by SHE 
Sexual and Reproductive Health Services
Provision of family planning methods & counselling
        Gynecological Consultation
        Face-to-face and telephone Counselling on SRHR related issues
        Pre & Post marital counselling
        Prenatal and Post-partum Care
        Engaging Men in SRH
        Voluntary
o   Counseling& Testing (VCT)
In addition to Sexual and Reproductive Health Services, other services provided by SHE include thalassemia screening and DNA confirmatory testing through Thalassemia Laboratory Services and moreover, face-to-face and telephone counselling and play therapy under Counselling and Psychosocial Services. SHE also engages in providing information and raising awareness on health, wellbeing and social concerns through health camps, events and broadcasting under Health Education. SHE provides all its services except for thalassemia screening and DNA testing free of cost to the community members regardless of their nationality or race. 
Being one of the nation's leading NGOs, SHE has been recognised for its services through a number of awards such as President's National Recognition Award, WHO's Sasakawa Health Prize, Youth Award and Rehendhi Award over the years. As a member of International Planned Parenthood Federation, SHE is firmly focused on being a professionally managed and client-centered organization that follows international best practices. SHE is committed to raise the bar higher at every opportunity to progressively add greater value to the clients and stakeholders thereby uplifting the community's general wellbeing and living standards. 


For more information – www.she.org.mv
Facebook – Society for Health Education @SHEMaldives
Instagram - @shemaldives
Twitter - @SHE_Maldives
Leave a comment
Comments will be approved before showing up.
---
Also in Journal
Under the dawn's twilight, a group of like minded individuals from different backgrounds gathered to reflect and ground in a much needed escape - facilitated by Fadhu, the face behind Devi botanical oils for a sensory journey of within.
Hope for Women (HFW) is a civil society organization from Maldives advocating to end all forms of violence against women, promoting gender equality and women's participation in public life, since 2010.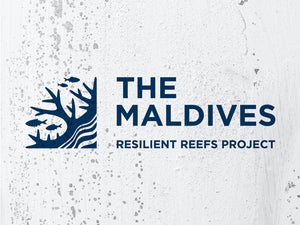 The warm waters of the Maldives bring over a million tourists to the country each year. Our reefs are bountiful with vast amounts of fish which are sought after by our visitors and international markets.