An Island Dawn to Women's Day
An Island Dawn to Women's Day
Reflecting on what it means to be a woman today
 By: Zayan Ismail
Under the dawn's twilight, a group of entrepreneurs from different backgrounds gathered to reflect and ground in a much-needed escape - facilitated by Fadhu, the face behind Devi botanical oils for a sensory journey of within. Indeed, it was a quiet journey as the sun rose surrounded by the lush greenery of Lonuziyaarai Park. With salutations, breathing and mantras, we grounded our core and connected to the source and prepared ourselves for the day ahead - International Women's Day. A special day, not so much of a celebration with what has been happening to women not only in the Maldives but around the world. Nonetheless, as with other women's day events with Island Bazaar, this day meant a lot for us to reflect on how far we've come and be inspired with a shared sense of solidarity surrounded by our Island women - so strong and steadfast in breaking the stereotypes and being artists and artisans in a challenging society.
After cleansing our mindspace, it was time to get to the topics at hand. Sitting in a circle, Naadha, an advocate who has worked in various capacities to advance women's right in the Maldives, started off with facilitating a candid discussion with the women about challenges they face in in their personal and professional lives. With the first question, it sent our minds wandering. One by one, each person reflected on their own experiences in running a business and being stereotyped and boxed-in by patriarchal expectations. Whilst the Maldives does not have any overt laws discriminating one based on their gender, it is disheartening to see harmful gender norms and expectations being perpetuated, which in turn hinders the path to equality and progress. From demeaning, devaluing and sexualising comments to being called too "pushy" or "demanding", each woman shared their experience of specific gender norms and attitudes that they have experienced as women in non-traditional roles.
For entrepreneurial women who especially work in arts and craftwork, there are unwritten rules they have to navigate - what can be said and done, how much to ask for, and of course that too not too much. Maldives has come a long way as a developing nation but progress has been little for artisanal work—much of it carried out by women. There has been little interest in reviving, valuing, and elevating traditional crafts such as thatch work, mat weaving, rope making and embroidery. Within architecture, design, and fashion also women's work remains low and undervalued. For a woman to run a business the expectations remain high—to balance work as well as life at home in unpaid care work with little support and resources to do both.   
Regardless of this, hope remains high as more and more women enter non-traditional spaces previously occupied by men. Looking around the group of women within the crowd it not only highlights the exceptional women who enrich Island Bazaar, but also add value to our small community and beyond. Naru of Fuloaku, a literary venture that brings stories to children, Naza of Craft Studio making colorful cement pottery, Rau the Girl from a thousand isles with her gorgeous embroidery, Shifa's keen eye for capturing that great photo, Dhafy from Glowfit who keeps us all fit and in shape, Dhifoo and Dhim of Rivili Maldives bringing cool puzzles, and finally Dyna - the woman behind suncare brand Mula which has taken the country by storm. These are the vibrant women of our islands who each excel in their own craft, adding depth, variety and colour into our otherwise mundane lives. We share in advocacy and solidarity in lifting each other up. This is what it means to truly celebrate women's day.
With a delectable breakfast spread prepared by Dhifoo, who also is an exceptional chef, the small gathering drew to a close. Naadha concluded the conversation by providing tips to set personal goals in setting healthy boundaries and creating space for themselves in the work they do. We look towards a day for equal opportunity and equity of resources for local women artists and artisans. Much work remains to be done but, the dawn of opportunities, progress, tolerance and equality remains on the horizon. We at Island Bazaar wish everyone a happy International Women's Day!
Leave a comment
Comments will be approved before showing up.
---
Also in Journal
Hope for Women (HFW) is a civil society organization from Maldives advocating to end all forms of violence against women, promoting gender equality and women's participation in public life, since 2010.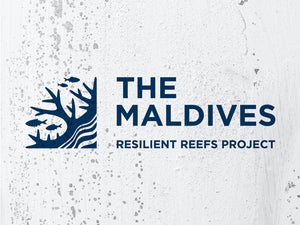 The warm waters of the Maldives bring over a million tourists to the country each year. Our reefs are bountiful with vast amounts of fish which are sought after by our visitors and international markets.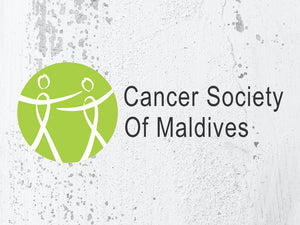 Our mission is to work towards creating awareness about cancers, prevention and treatment, to increase the quality of cancer care in the Maldives and to to provide psycho-social support to patients, survivors and caregivers.