Cancer Society of Maldives - Journal Post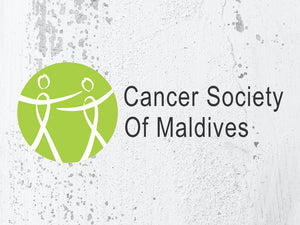 Island Bazaar partnered with Cancer Society of Maldives as our Island Loop initiative for the first quarter of 2021.
The journal post is part of this initiative, to shed some light on some of the incredible works these charities do.
The blog post was prepared by Cancer Society of Maldives.



Cancer Society of Maldives (CSM) is a national community based (non-profit/non-governmental)
organization formed in 2012 by 3 people impacted by cancer.

Our mission is to work towards creating awareness about cancers, prevention and treatment, to increase the quality of cancer care in the Maldives and to to provide psycho-social support to patients, survivors and caregivers.

Some of our main programs include awareness programs, screening programs, trainings and support group activities. We conduct awareness session for schools, offices and other organizations, in Male' and in the atolls. Our screening programs are mostly focused on islands and includes breast cancer screening, oral cancer screening and cervical cancer screening.

The Cancer Support Group was formed in 2016 and it now has more than 200 members consisting of cancer patients, survivors and caregivers. It started with meetings every 2 weeks and was later increased to meetings every week. With the COVID-19 outbreak in Male', in-person meetings were discontinued and increased to twice a week over zoom. These meetings are joined by people in
Male' and abroad, and even on treatment.

Our work is most focused on cancer more common in the Maldives. We have special campaigns for breast cancer, oral cancer and childhood cancers. We also work towards reducing risks of cancer by advocating for healthier choices and behaviors.

The burden of cancer is increasing in the Maldives. Number of people diagnosed every year and number of people affected by cancer is increasing.

Everyone has a role in reducing the impact of cancer in our society. Make a commitment to act. We must work towards creating healthy environments to create a healthy population and healthier future generations. Individuals, organizations or the government, can make a difference by supporting individuals and families going through cancer.

Every person matters and every action counts. We call everyone to join us and support our work to reduce the burden of cancer in the Maldives.
Leave a comment
Comments will be approved before showing up.
---
Also in Journal
Under the dawn's twilight, a group of like minded individuals from different backgrounds gathered to reflect and ground in a much needed escape - facilitated by Fadhu, the face behind Devi botanical oils for a sensory journey of within.
Hope for Women (HFW) is a civil society organization from Maldives advocating to end all forms of violence against women, promoting gender equality and women's participation in public life, since 2010.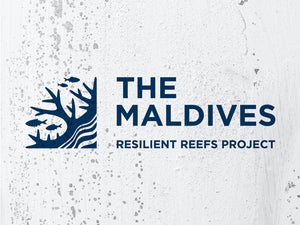 The warm waters of the Maldives bring over a million tourists to the country each year. Our reefs are bountiful with vast amounts of fish which are sought after by our visitors and international markets.