Maldives Resilient Reefs - Journal Post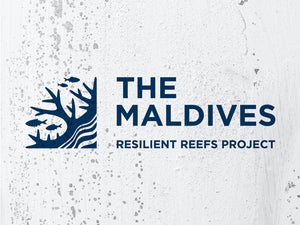 Island Bazaar partnered with Maldives Resilient Reefs as our Island Loop initiative for the second & third quarter of 2021.
The journal post is part of this initiative, to shed some light on some of the incredible works these charities do.
The blog post was prepared by Maldives Resilient Reefs.

Maldives Resilient Reefs (MRR) is a Maldivian Non-Government Organization working to restore coral reefs in the Maldives as climate resilient ecosystems for the benefit of people, nature and the businesses that depend on them. MRR is affiliated with a UK marine conservation charity called Blue Marine Foundation. 
The warm waters of the Maldives bring over a million tourists to the country each year. Our reefs are bountiful with vast amounts of fish which are sought after by our visitors and international markets. Megafauna like dolphins, whales, sharks, rays and turtles are abundant in this tropical sanctuary in the middle of the vast Indian Ocean. 


Maldivians have lived and thrived in this natural paradise for thousands of years. However, today the country is facing an existential crisis with the threat of climate change. At the same time, due to human pressure, our reefs and their connected ecosystems- mangroves and seagrasses- are losing their ability to provide us with natural coastal protection a myriad of other invaluable services. It is imperative that these ecosystems are protected and conserved for us to have a fair chance of survival, while the global community works on reducing emissions. 
MRR is working to improve the resilience of these ecosystems through research, education and partnerships. In Laamu Atoll, we have undertaken important baseline studies of coral reefs, mangroves, seagrasses which have provided evidence for site protection. Through education and outreach activities ranging from citizen science trainings, festivals to wall murals, we have raised the ambition of the community to protect their natural assets. This year the work on managing these sites will begin once these sites are nationally designated.  
We are committed to support improved fisheries management in the Maldives both at the atoll and national level. Our research on groupers has led to new minimum size limits and the #FishForTomorrow campaign was key in getting public buy-in for the protection of all parrotfish last year. In partnership with Six Senses Laamu, we have launched a programme to improve the management of their reef fisheries, with a Responsible Reef Fishery Code of Conduct, a first for the Maldives. Our research on seagrass and mangrove has proved that these habitats are important fish nurseries in the Maldives. 


We believe that conservation can only be successful by working collaboratively with others doing similar work. The #ProtectMaldivesSeagrass campaign we launched with Six Senses Laamu has been successful in getting 25% of the Maldives resorts to commit not to remove their meadows and for seagrasses to be reflected in national policy. The Maldives #SaveOurSharks Alliance formed earlier this year was a powerful voice for the continued protection of sharks in our waters. These successes show us that there is reason to be hopeful. Movements are built with ideas, fuelled through networks and successful with the hard work of many people.  


We thank Island Bazaar for being a constant support during all our campaigns. The seagrass scarf designed by Nadhee for Island Bazaar fills us with joy each time we wear them, reminding us of how far we have come and filling our heads with exciting new ideas. We look forward to continuing to work with Island Bazaar and the artists they work with to bring nature to the forefront of our everyday lives. 
Leave a comment
Comments will be approved before showing up.
---
Also in Journal
Under the dawn's twilight, a group of like minded individuals from different backgrounds gathered to reflect and ground in a much needed escape - facilitated by Fadhu, the face behind Devi botanical oils for a sensory journey of within.
Hope for Women (HFW) is a civil society organization from Maldives advocating to end all forms of violence against women, promoting gender equality and women's participation in public life, since 2010.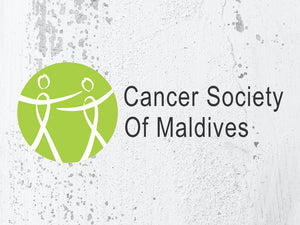 Our mission is to work towards creating awareness about cancers, prevention and treatment, to increase the quality of cancer care in the Maldives and to to provide psycho-social support to patients, survivors and caregivers.