Our Boutique is Four!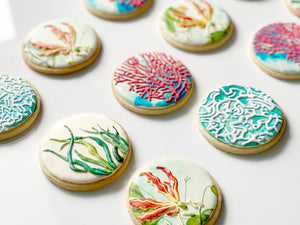 We welcomed 2020 with hopes and dreams for Island Bazaar. This was the year we finally breathed a sigh of relief and had plans for some exciting projects.
Like the rest of the world, we had to shift our priorities and re-organise our life since mid-March.
We worked hard and launched our online shop during March and were able to host a fun and engaging Women's Day chat with some of our amazing women artisans and women-led-brands, just before all non-essential retail outlets had to close, due to COVID-19 reaching our shores.
Island Bazaar remained closed for three months and with the easing of the lockdown, we have opened our doors once again. Despite the ongoing challenges we all face, we continuously seek to find ways to give hope, optimism and sense of wander to our loyal followers. 
During the strict lockdown days, personally myself and Tom tried to find creative outlets so that there was some light at the end of the tunnel. With this we ended up exploring hobbies such as water-colouring, fabric dying with natural dyes and sewing, which we were able to incorporate into our recent collection, Hukuru Collection. This also gave us the time to get in touch with a local artist we have wanted to work with for a while, Fathimath Azleena [Azoo] which led to one of our favourite designs of our new collection, the Concrete Jungle design. 
With the recent launch of our Hukuru Collection, let us together celebrate the little things, especially in a year where life's journeys are altered. Nostalgia has always been a driving force behind our inspirations for Island Bazaar, and with this collection we hope it will truly resonate with our island communities. 
Although there has been a delay to start our International orders due to the pandemic, we are confident that we can begin these deliveries in the not too distant future.
As always this day for us every year is about gratitude, to our followers near and far.
One of the most significant moments for us is to see the number of Maldivian islands outside of greater Malé area, placing orders from us. This has always been one of our biggest dreams.
Even through major challenges this year you have been there with us, you our island people's support and love is what drives us to create new and exciting designs.
To our fellow artists, artisans and local brands, you complete Island Bazaar. You were always one of the main reasons behind why we began the Island Bazaar boutique, because we always believed together we could inspire and drive each other. So, thank you for trusting us with your incredible creations and we hope for more exciting ventures in the coming year.
And for the constant love and support we get from family and friends [our village] no matter what, is something we cannot put a value on and is the true backbone of a small business like ours.
Last but not least our incredible team who were with us for our 2020 plans, Zain, Nabeeh [Popo], Zayan, Dhaadhu and Athoo, we could not have gotten through this year without you. For those of you we had to let go due to the financial challenges of this year, thank you for being so understanding, we are hopeful we can have you back on our team when times are better. Zain and Popo thank you for the care and professionalism you show while continuing on with us, we are truly grateful for all that you bring to our small Island Bazaar family.
Wishing all safe, happy and healthy days ahead.
Koki [Fathimath Salah] & Tom [Hassan Rameez]
-----
Image: Photos of a gift we received for our 4th Anniversary from one of our constant supports. Cookies representing four of their favourite Island Bazaar designs from over the years.
Cookies were made by local baker @munchmemaldives.
2 Responses
Leave a comment
Comments will be approved before showing up.
---
Also in Journal
Under the dawn's twilight, a group of like minded individuals from different backgrounds gathered to reflect and ground in a much needed escape - facilitated by Fadhu, the face behind Devi botanical oils for a sensory journey of within.
Hope for Women (HFW) is a civil society organization from Maldives advocating to end all forms of violence against women, promoting gender equality and women's participation in public life, since 2010.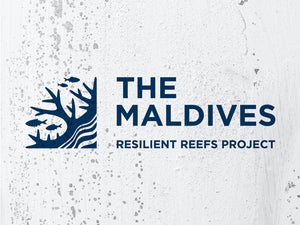 The warm waters of the Maldives bring over a million tourists to the country each year. Our reefs are bountiful with vast amounts of fish which are sought after by our visitors and international markets.