Care Society - Journal Post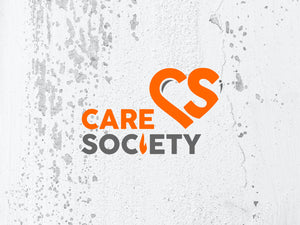 Island Bazaar partnered with Care Society as our Island Loop initiative for the first quarter of 2020. For more details about Island Loop please go to the link on our website footer.
The journal post is part of this initiative, to shed some light on  some of the incredible works these charities do.
The blog post was prepared by Care Society.
Care society (CS) is a non-governmental organization registered in the Maldives in 1998, to cater to the most vulnerable groups, though initially the first five years of the organization's activities focused mainly on promoting the rights of people with disabilities.
Disability is an area that requires support, commitment, and involvement directly from all members of the community. The Care Society team is extremely passionate about the positive contribution that people with disabilities can make to the community if given the proper support and opportunities by all sectors of the nation-community, NGOs, public, private sector, and government authorities.
The Current Care Society's objectives are as follows:
Promote rights of people with disabilities
Promote rights of children and women
Building capacity of civil society organizations including Community Based Organizations
Assisting survivors of natural disasters like tsunami,
Care Society currently manages and runs Care Development Centre, Care Training Centre, Community Based Rehabilitation programs and Care Centre for Rehabilitation and Intervention.
Our vision:
"An empowered community free of inequality"
Care Development Centre

Care Development Centre (CDC) is managed by Care Society and was established in 2001 as an education and rehabilitation Centre for children and young adults with disabilities. CDC is now registered as a school effective from 13th March 2012, under the Ministry of Education.
CDC's main purpose is to provide education and rehabilitation services to persons with disabilities who are enrolled in the school. The students catered at CDC ranges from the ages from 0 years to 18 years and above. The programs under Care Development Center includes ; Early Intervention Program: 0 to 2 years, School readiness/preschool program: 2 to 6 years, Primary/Secondary level and Special Education Program: 7 to 18 years, Vocational Training & Informal Education Program: 18 years and above.
 Care Training Center
Care Training Center (CTC) has been established under Care Society to train and build individuals in the area of disability. In 2012, CTC was registered at Department of Higher Education / Ministry of Education and in November 2015 CTC received the permission to provide education and training as a mobile institution.
CTC conducts awareness programs for parents, general public, stakeholders and specialized accredited trainings such as Certificate III in Special Education, Certificate III in Disability Management Training & Diploma in Classroom Management. Care Training Center focuses and provides trainings in five major components which includes short awareness sessions, training workshops, parent awareness programs, building capacity of target groups, and specialized/ technical trainings such as Disability  Sensitization Trainings and Diploma in Classroom Management.
Community Based Rehabilitation Program
CS understands the need for and importance for rehabilitation programs for people with disabilities in all areas of the country. It is with this understanding that CS's mission focuses to create a friendly and inclusive environment for all people with disabilities. Therefore, Community Based Rehabilitation (CBR) was introduced as a method to work with communities to identify disability issues relevant to the community and share knowledge, skills and resources to enable a more inclusive environment where all members of the community receive equitable and appropriate services.
Community Based Rehabilitation (CBR) is a strategy within general community development which aims to deliver rehabilitation services in less developed countries. CBR program sees the need to change attitudes and behavior and promote social inclusion, to make services accessible and remove barriers to equalization of opportunities. 
CBR also aims to facilitate the participation of the entire community, including PWDs and their families in the forefront of awareness of how to create a safe, healthy, and also equitable community for all. With this regard CS worked in Haa Alif Maarandhoo, Haa Dhaal Hanimaadhoo, Gaafu Dhaal Thinadhoo, Gnaviyani Fuvahmulah and Addu atoll Hithadhoo also currently working in Haa Alif Ihavandhoo.
Care Society is currently working with Youth Ministry to conduct the Community Based Rehabilitation Program in Lh. Naifaru.

Care Centre for Rehabilitation and Interventions

CS understands the need for and the importance of rehabilitation programs for people with disabilities in all areas of the country. With the services being centralized in the capital city of Male', parents and families of people with disabilities find it challenging to get into these services. The cost of travelling to Male' from the islands, accommodation and the services are not at an affordable price. The need for having these services at an affordable price, under a specific insurance scheme would make it less of a burden on the parents and families of people with disabilities. Though the state provides special allowance for persons with disabilities, it is not sufficient or adequate when it comes to the afore mentioned expenses.
Secondly, CS also recognizes the need for the sustainability of its services within the community. A premise to run its facilities being the major challenge, CS continues to seek support from partners and the government to find a solution for this to sustain the programs being provided for the target community. Henceforth, establishing an outpatient clinic and providing services for the needed community can contribute to the long-term sustainability of CS and its programs. In the meantime, provision of these services through a specific insurance scheme can lessen the burden parents and families of people with disabilities have to take as well. 
Under Care Centre for Rehabilitation and Interventions, Care plans to provide Psychological Assessments, Behavior Assessment and Intervention, Speech Therapy and Occupational Therapy.

With the ongoing pandemic Care Centre for Rehabilitation and Intervention is currently providing Psychosocial support and counselling services to Persons with Disabilities and public. This initiative is to ensure that support is provided to the public and PWD's during this extraordinary time and help them cope with the situation with the guidance of licensed counsellors.
1 Response
Leave a comment
Comments will be approved before showing up.
---
Also in Journal
Under the dawn's twilight, a group of like minded individuals from different backgrounds gathered to reflect and ground in a much needed escape - facilitated by Fadhu, the face behind Devi botanical oils for a sensory journey of within.
Hope for Women (HFW) is a civil society organization from Maldives advocating to end all forms of violence against women, promoting gender equality and women's participation in public life, since 2010.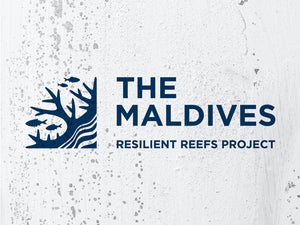 The warm waters of the Maldives bring over a million tourists to the country each year. Our reefs are bountiful with vast amounts of fish which are sought after by our visitors and international markets.