island people: A bag in the making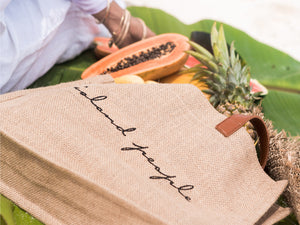 In tandem with our third boutique anniversary, Island Bazaar's newest designs was to be named the Island People Collection.
The collection itself was titled Island People, to celebrate the locals, the travellers, the nomads and the islander in all of us. In Dhivehi, (native tongue), Islander is sometimes translated into raajjethere; which is often used in a derogatory way to discriminate the locals from a rural setting such as an island. Here at Island Bazaar, we embrace the term and believe that we all owe respect to our local communities. After all, we call these islands our home and hence Dhivehin  or Maldivians are all Island People. We also affectionately call our loving and loyal customers as our Island People, having dedicated a highlight icon by the name for our customers and their captures with our products.
The roll out of the collection included in addition to the beach bag, a tote bag, a pouch, beach towels and three designs of hats including the first from the 'little island people' range. The products from this series are about neutrals, minimals and classic details. All the products are in high demand, but the star of this new release of beach essentials, has to be the signature bag which can take you from cruising around town to the beach in minutes.
The Island People bag came to  be in 2017, first released as a slightly bigger tote bag that was primarily to be used for a beach  day trip or an island getaway. Back then the materials used were more for the casual chic, with cotton pipe roping, soft canvas and water resistant lining.
The bag grew in popularity and became a staple for any beach outing. Soon enough it went form the beach to be worn on the streets of Malé and the many islands we call home. It could be seen worn in cafés, salons, shops and even business meetings. Therefore, understanding the versatility of the design and the bag itself, we finally introduced the upgraded version in 2019.
The new design in sturdy all natural jute, faux leather handles, inner cotton lining and a zip pocket, has become incredibly loved and popular amongst the locals and tourists alike. The design itself is sleek, a bit more boxy in shape and designed to be semi-formal. If you observe the font on the bag it is evident that the embroidered word 'island people' is stylised as the 'island' our Island Bazaar logo, going back to our brand origin.
From a humble beach tote, to a fully functioning all-purpose carry-along, the Island People bag is one of many bespoke designs from Island Bazaar that capture the island spirit. It is a sleek and minimalist compliment to your outfit as well as utility for all your essentials for wherever the journey takes you. And perhaps you may soon see  a new version of this ever evolving and customer favourite 'island people' bag.
Images courtesy of some of our local customers and photographers:
Sarah Haleem
Yush Athif
Malsa Maaz
Leave a comment
Comments will be approved before showing up.
---
Also in Journal
Under the dawn's twilight, a group of like minded individuals from different backgrounds gathered to reflect and ground in a much needed escape - facilitated by Fadhu, the face behind Devi botanical oils for a sensory journey of within.
Hope for Women (HFW) is a civil society organization from Maldives advocating to end all forms of violence against women, promoting gender equality and women's participation in public life, since 2010.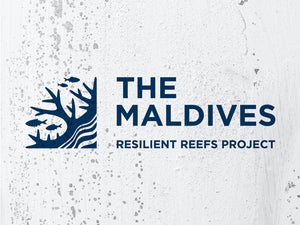 The warm waters of the Maldives bring over a million tourists to the country each year. Our reefs are bountiful with vast amounts of fish which are sought after by our visitors and international markets.