Island Bazaar Boutique | to new beginnings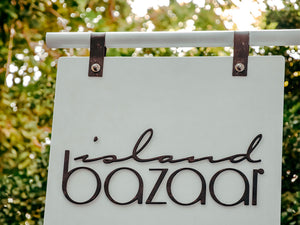 After months of dreaming, designing and planning, we opened our doors to a fresh boutique at our new location just two blocks up the street from where we used to stay on the first of February 2021.
Coming into the Island Bazaar boutique is an experience for most our our clients and customers. Our boutique as a space did not come into being when we first began our journey.
When we began our lifestyle brand in 2015, we were very much home based with a slow growing small social media presence. We did not have a boutique to showcase our products and provide the space for local artisans to do so as well. Slowly but surely with the support of our followers we decided to open a physical location in Malé
Whilst we had the steady location since September of 2016 due to its discreetness and being upstairs we considered moving in late 2019 but,  due to the Covid-19 restrictions and lockdowns our plans were put on hold temporarily. These plans commenced at the end of 2020, when we found the perfect location. Hence, we stayed at the old location from 2016 till January 2021.
Previously a very popular local coffee shop (Civil Coffee Society), the building was a charming two story limestone  or hirigaa structure which we loved. Knowing the proximity to our customers and the street itself, we moved two blocks to a brand new space.
Through design we wanted to preserve the old charm of the structure and also bring in elements of a vintage Maldivian homes, resorts and the patterns and textures we are accustom to seeing on our islands. You can see this with the textured walls, wooden elements, buoy inspired handcrafted pendant lights and the dappled natural lighting we tried to retain in the space. The ample space available is ideal for our local artisans as well as displaying artwork from our artists. We hope it evokes being on an island and a retreat away from the concrete jungle we call home.
We experimented with techniques that have been used in Maldivian architecture and interiors over time with lime washed woods, thereby achieving colours such as driftwood tones. The minimal interior elements and warmth along with the tropical plants we wanted people who walked in to feel cozy and relaxed.
Within one and half months of renovation, with a lot of help from some of our friends, an architect,  3D designer, electricians and carpenters we managed to open our doors on the first of February. We could not have done it in such a short time without the support of these talented local experts.
The Island Bazaar boutique is something we hold dear to our hearts. In the midst of the hustle and bustle of Malé, as well as with the current difficulties we face today due to the Covid-19 pandemic, we hope that the new boutique is an escape for your mind.
We are now located in front of Monalaal's shop on Fareedhee Magu [Malé], you cannot miss our white facade with the bougainvillaea hanging from the first floor studio. See you sometime.
Leave a comment
Comments will be approved before showing up.
---
Also in Journal
Under the dawn's twilight, a group of like minded individuals from different backgrounds gathered to reflect and ground in a much needed escape - facilitated by Fadhu, the face behind Devi botanical oils for a sensory journey of within.
Hope for Women (HFW) is a civil society organization from Maldives advocating to end all forms of violence against women, promoting gender equality and women's participation in public life, since 2010.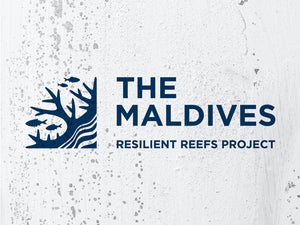 The warm waters of the Maldives bring over a million tourists to the country each year. Our reefs are bountiful with vast amounts of fish which are sought after by our visitors and international markets.